[*]LIVE PREVIEW
BUY FOR $45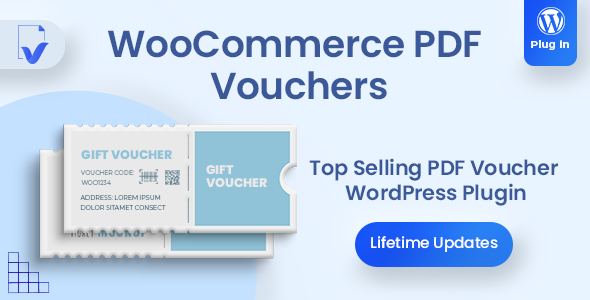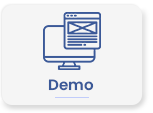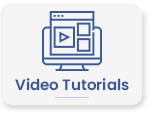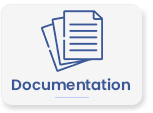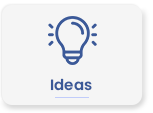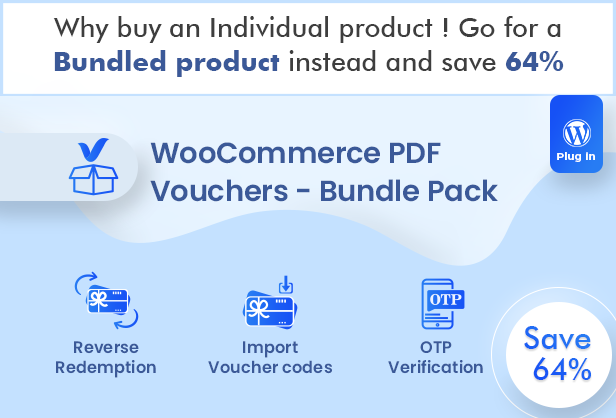 Create unlimited PDF vouchers that customers can redeem online or in person. WooCommerce PDF Vouchers WordPress plugin is a perfect solution for gift vouchers, rewards, promotions and event tickets, giving you and your customers complete flexibility. For online stores, offline businesses, or those that want to bring the two together, this PDF Vouchers plugin will give your business a boost.
There's nothing revolutionary about gift certificates, vouchers or discount codes, but what if you're selling something that can't be downloaded or shipped? The PDF Vouchers WordPress plugin opens the door for you to sell any product, service or experience online, using vouchers that can be printed and redeemed in person – the sky's the limit! You get all the exposure, convenience and security of online ordering and payments, while still being able to deliver your product or service at a later date, in a physical location.
PDF Vouchers connects your online store with your on-the-ground business, making life easier for your customers, and helping you to guarantee a smooth operation and great customer service. It's automated, secure and easy to manage, including powerful admin and reporting features that help you to keep track of your voucher codes.
Fully Customizable
The user-friendly admin interface uses intuitive drag and drop tools so that you can create your own vouchers in minutes. Your PDF vouchers can be customized for your brand or business, and you can even tailor them to individual products, events or promotions. Create unlimited PDF templates and customize every element. PDF Vouchers also supports variations of the same product, so you don't have to start from scratch every time.
With the PDF Vouchers plugin, it's easy to ensure that every voucher is unique and cannot be replicated or re-used.
Automated and Secure
PDF Vouchers takes care of everything from generating codes to recording and verifying redeemed vouchers. Automatically generate unlimited unique codes, import codes via CSV, or enter them manually. If necessary, you can set certain codes as restricted so that vouchers can only be used once. Voucher codes can even be converted to coupon codes and redeemed in your online store.
For added convenience and security, you can add a QR code or barcode to your PDF file, which can be scanned when the printed voucher is redeemed. This makes it quicker and easier than ever to verify each voucher at the collection point or event venue so that you don't keep customers waiting.
Effortless Voucher Management
The voucher admin page allows you to view and manage your vouchers, and run detailed reports for purchased, used and unused voucher codes. You can instantly check whether a voucher code is valid, and mark it as redeemed, helping you to deliver a seamless service to every customer.
The PDF Vouchers plugin also lets you export lists of voucher codes, including all customer details, to PDF or CSV.
Great for Gifts
With PDF Vouchers, it's never been easier for your customers to send gift vouchers for your products, services, events or experiences to their family and friends. They can personalize their vouchers in your online store, adding the recipient's details and their own message, to create a one-of-a-kind gift card that can be sent via e-mail.
Support for Pay Your Price Extension
This powerful WordPress plugin supports the Pay Your Price extension, so that customers can choose the value of their gift voucher and enter this into the price field when purchasing. This is perfect for gift certificates, and also for supporters of non-profits who want to specify their gift donation.
The WooCommerce PDF Vouchers WordPress plugin is a simple yet powerful extension that will transform the way you do business with your customers!

Plugins Compatibility:
WooCommerce Bookings
WC Vendors
WC Vendors Pro
WCFM Marketplace
Pay Your Price
Social Deals Engine WooCommerce Edition
Dokan Multivendor
qTranslate X
WC Marketplace
WP User Frontend
WooCommerce Pre-Orders
WOOCS
For more details click here.
Answers to Common Questions
Does this work with WooCommerce Coupons?
Yes, its work with WooCommerce Coupons. You can redeem vouchers an online shop. To activate this feature, you need to check "Auto Enable Coupon Code Generation"settings.
Why is a single voucher generated with multiple voucher codes when a product is ordered with a quantity > 1?
There is a global setting for that under Settings -> Pdf Vouchers -> Voucher Settings -> "Multiple Vouchers". If you check this option it will generate separate PDF for each voucher.
Why does background image look blurry on pdf voucher?
This is most likely issue with background image size. Please make sure you have selected background image with proper size. Please check size chart. to get idea about background image size based on pdf size you have selected.
Also make sure you have selected 'Full Image' option from the WordPress Image Uploader when you choose background image. Check this image.
How Can I change the text 'Voucher Download'?
You need to add this custom code to a custom plugin or your theme's functions.php. You can copy a code from here.

How Can I delete Purchased / Used / Unused voucher codes ?
When you delete the order, all voucher codes associated with that order will automatically get removed. you can't manually remove voucher codes, you need to delete the order(s) to remove associated voucher code(s).
TCPDF ERROR: [Image] Unable to get the size of the image?
There is a global setting for that under Settings -> Pdf Vouchers -> Misc Settings -> Enable Relative Path. Please check this option and it should resolve the error.
If there is still same issue, please confirm with your Hosting provider that getimagesize() function working properly on your server. if it don't work then you will get this error message.
Fatal error: Allowed memory size of XXXXXXX bytes exhausted (tried to allocate XXXXX bytes) in /path/to/function/file on line XXX ?
The solution is to increase the PHP memory limit on your server. WordPress offers a way to Increase memory allocated to PHP in your wp-config.php file
Click here for more FAQ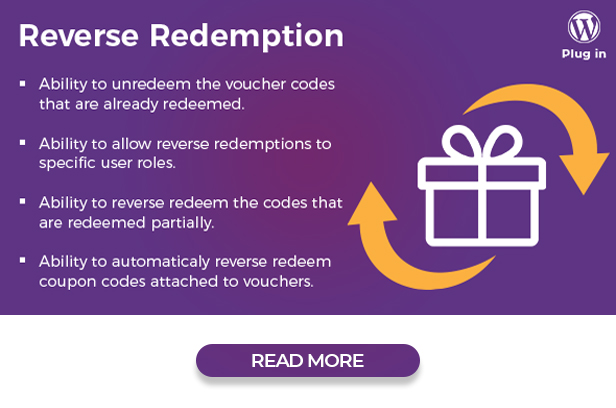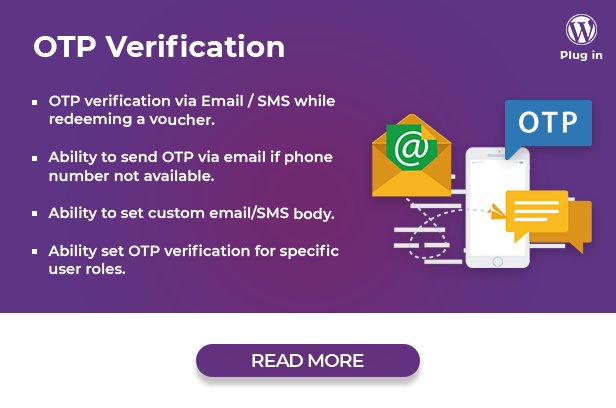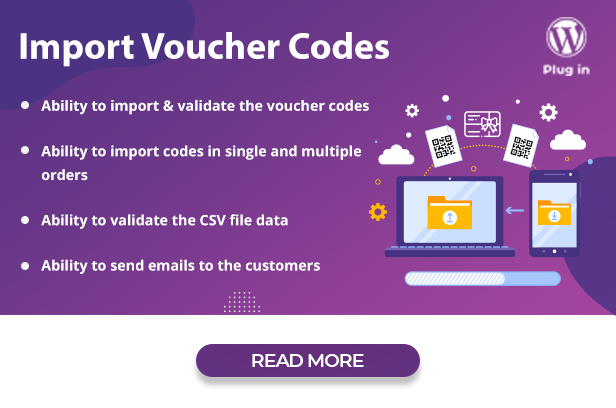 Get latest updates
Follow us on Facebook and Instagram to get latest updates:


Change Log:
= Version 4.3.4 (2021-17-09) =

*[+] New: Added a compatibility with PHP 8.0

= Version 4.3.3 (2021-15-09) =

* [+] New: Added a filters on voucher codes page to filter out partially and fully redeemed codes.
* [*] Fix: Fixed an issue of redirection after scanning QR code. 
* [*] Fix: Improved compatibility with WCFM and WooCommerce Booking plugins. 

= Version 4.3.2 (2021-22-07) =

* [*] Fix: Fixed an issue of vouchers download while WPML is activated and active language is different than order language.
* [*] Fix: Fixed an issue of sending wrong attachment in email while bulk order completion action used. 
* [*] Fix: Fixed an issue of voucher can not download from thank you page.

= Version 4.3.1 (2021-08-07) =

* [*] Fix: Fixed an issue of exporting advance CSV when product already deleted.  

= Version 4.3.0 (2021-06-25) =

* [+] New: Added a feature to export advance CSV that will have each field separated.  
* [+] New: Added a feature on voucher details page to see the product name on which the voucher codes redeemed.  

= Version 4.2.13 (2021-05-31) =

* [+] New: Added a feature to partially hide unredeemed voucher codes from the vendors. 
* [*] Fix: Optimized the plugin code as per codecanyon rules. 
See full change log here